Why I will avoid IIFA Awards 2007 at any cost - Part 4 . . . . . . . .
Well, I know that this is the part you are waiting for. So let's not bore you and go ahead.
(THE FOLLOWING OPINIONS ARE SOLELY PERSONAL AND THEY ARE NOT INTENDED TO HURT/ OFFEND ANYONE)
****SPOILERS MAY BE AHEAD****
Best Picture
Dhoom 2
Kabhi Alvida Naa Kahna
Krrish

Lage Raho Munnabhai
Rang De Basanti
Vivah

D:2 - If you've read my previous posts you'll know my opinions about this film. You'll also know that I'm not at all surprised by its presence in this list. आखिर ब्रांड एम्बेसडर कि बेटे का फिल्म है ना!

KANK - I don't really *love* this film. It's not worthy of featuring in this list. Though it is *not bad* at least for me. For, it's courageous and it doesn't hesitate to say what it wants to. It's only the length that stays with you rather than really good moments. It has the ability to show the reality. It could have been better.

Krrish - Matrix, Spider-Man, Super-man, Super-hype..... just another D:2.

LRMB & RDB - Winners from the word go!

VIVAH- No surprise yet again! It is as regressive as possible. All the characters are saccharine-sweet. There's no HUMAN qualities in the character. Life's nothing else but marriage. The ultimate thing for a woman is to get married. Featuring cow-like women and glamorising all sort of stupid thing, no script, abysmal performances and blah blah blah blah .....that's all this film's about. It was trying to be "culturally" stupid. But sorry! That's not our culture. It's far wider. If you want to see ulture bump into DVDs of LRMB, RDB

The mentality of the jury is clearly shown by the films they choose. Just see how 67% of the nominated films are.

Why couldn't we arrange more money for the jury for the following films?
OMKARA (comes first) TAXI NO. 9211 GANGSTER WOH LAMHE KABUL EXPRESS (if yashraj really pays for D:2, they should have selected this one. Even FANAA was a better proposition than D:2) KHOSLA KA GHOSLA DOR BEING CYRUS
Best Direction
Karan Johar – Kabhi Alvida Naa Kahna
Rakesh Roshan - Krrish

Rajkumar Hirani - Lage Raho Munnabhai
Vishal Bharawaj - Omkara
Rakeysh Omprakash Mehra - Rang De Basanti

KANK - Though the film was not very good. There are moments which are very well-directed. Although not worthy of nomination.

Krrish - No words here. See the previous posts.

LRMB & RDB - Again no words (exactly opposite to Krrish)

Omkara - The man behind converging Shakespearean tragedy with UP heartland. One of the most well-executed film in recent times. Not only does the master story-teller tell the story with great skill, he gives example of master craftsmanship (music is credited to him too). Be it the performance or the script, the cinematography or the sets or everything....he leaves a mark of his own everywhere. No disappointment if he wins.
Who deserved.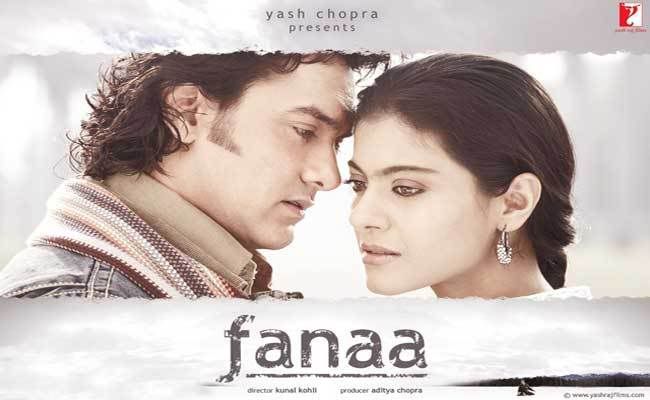 KUNAL KOHLI - Fanaa (Don't confuse a loopy script with the direction. The film is well-executed. At least far better than Krass) And all the films I suggested for the previous category.
Best Performance in a Leading Role (Female)
Aishwarya Rai - Dhoom 2
Kajol - Fanaa
Kangana Ranaut - Gangster
Rani Mukherji - Kabhi Alvida Naa Kahna
Vidya Balan – Lage Raho Munnabhai

D:2 - Better nominate Rakhi Sawant! Even she could come as close to Sunehri as Ash.
Stardust preferred
Ash to Kajol, though (same kind of award show, you know!)! She is really Ash (pun intended). In a long time we have seen such a performance, that makes us feel proud about ourselves. We can act better anytime. And yes! without a kiss and a bikini and a makeover!

Fanaa- She was so subtle, subdued in the film that she makes you overlook all the flaws in the screenplay. She looks a million bucks and plays the role with much panache. Why can't we get more of you?

Gangster - Wow! No words to describe her. She closely follows Kajol.

KANK - She definitely played it very well. Not Bad.

LRMB - Not bad!

Who deserved:
KAREENA KAPOOR - Omkara (bringing Desdemona alive) PRIYANKA CHOPRA - Don (to replace that fireless Ash) KANGANA - Woh Lamhe (she should have been nominated for this alog with Gangster) GUL PANAG - Dor AYESHA TAKIA - Dor
Best Performance in a Leading Role (Male)
Shah Rukh Khan - Don
Hrithik Roshan - Krrish
Sanjay Dutt - Lage Raho Munnabhai
Ajay Devgan - Omkara
Aamir Khan - Rang De Basanti


Don - SRK was panned by all after release. But I certainly like it. I am not a big fan of SRK, though. Having seen both the versions and with due respect to the previous one, I am unbiasedly saying that SRK IS THE BETTER DON. Hold your protests, I'd explain that. A character like DON is should be shrewd, good-looking, smart, mischievous, cruelly-smiling, womanizing, soft-spoken, flirtatious. These are things which I found in SRK. I am not decrying the previous version. Well many dumb critics said that there's no balance between Vijay & Don or SRK played Don well but Vijay badly. How could ______ (no spoilers here) play Vijay? You have to remember that not SRK but ___________enacted the role of Vijay. On that context, it's a very good performance.

Krrish - See the supporting section for my comments on his nomination for D:2. The same applies for Krrish. But bet he would win this one like the others. Like Anurag Kashyap (again) I'd like to state that HR should have got the BEST JUMPING AWARD for Krrish.

LRMB - A towering performance from the most underrated actor. He was born to play this. I wish he gets this one. Emotional. He hasn't got it before.

Omkara - Converting the Moor of Venice to an adha-brahmin is no easy task. He did it fantastically.
RDB - Awesome stuff from AK.
Who deserved :
JOHN ABRAHAM - Taxi No. 9211 SHINEY AHUJA - Gangster, Woh Lamhe AAMIR - Fanaa (I liked it) SRK - KANK (that's why we all hated his character. It's to his credit)
Also See: Part 1 Part 2 Part 3
So that's all. You may have got a taste of how award functions really are. What are your comments? Let me know.
(NOTE: IF YOU DON'T AGREE WITH THE AUTHOR PLEASE TELL WHAT IT SHOULD HAVE BEEN. PLEASE REFRAIN FROM ATTACKING THE AUTHOR AND DO NOT USE ANY EXPLETIVE)